Thank you for a great conference! We hope you enjoyed it and learned something new to take back to your classrooms. We're already looking forward to next year.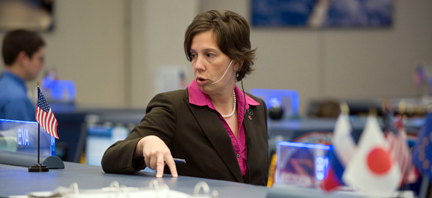 Our keynote presentation was
from NASA Flight Director Holly Ridings,
recent recipient of the NASA Outstanding
Leadership Medals for Expedition 16, STS-127,
and the Dragon Demo Rotary National Award
for Space Achievement. To read Mrs. Ridings
full bio, click here.
---